When looking for trucks with power and capability, the Ford F-250 vs. Chevy Silverado 2500 is a back and forth debate. Each truck can deliver a trustworthy performance around West Point, King William, and Williamsburg, Virginia, but who gets the edge in a head-to-head showdown? To find out, our team at West Point Ford pitted the 2022 Ford F-250 against the 2022 Chevrolet Silverado 2500.
Each model has its strengths, but one truck comes away with a clear advantage. Which truck is the victor? Keep reading to find out!
2022 Ford F-250 vs Chevy Silverado 2500: Comparing the Engine Options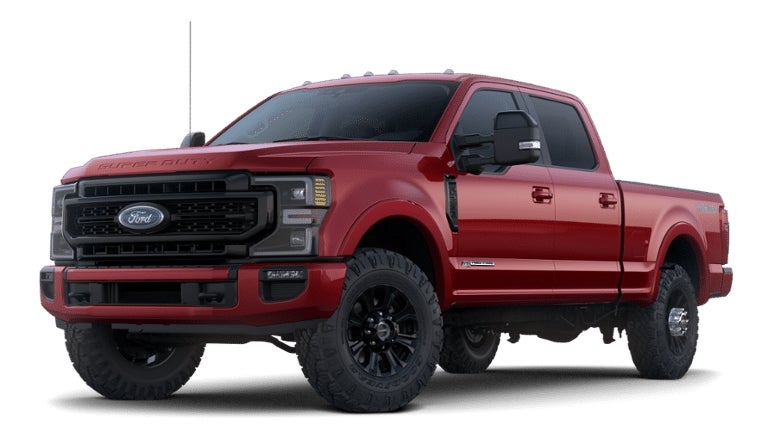 For the 2022 model year, both the Ford F-250 and Chevy Silverado 2500 have a tiered engine lineup. However, while Chevy allows you to choose between two engines, Ford offers up three choices.
For the F-250, the imposing 6.2L V8 Gas is the standard engine. The next engine option is a 7.3L V8 Gas. This one has 430 horsepower and thrives when tasked with heavy-duty jobs or commercial ventures.
Lastly, there's the bold 6.7L Power Stroke® V8 Turbo Diesel, whose 475 horsepower and 1,050 lb-ft of torque set a pretty high bar within the segment.
The Silverado 2500 is capable yet lacking the versatility or high-end output of the F-250. The base engine is a 6.6L V8. The only alternative is a 6.6L Turbo-Diesel V8, which musters:
445 horsepower
910 lb-ft of torque
Maximum Towing Capacity
Capability is clearly a must-have trait when choosing trucks as large as the Ford F-250 and Chevy Silverado 2500. While both excel in this regard, the F-250 has a distinct edge.
Here's a look at the maximum towing capacities for each option when properly equipped:
2022 Ford F-250 towing capacity: 22,800 pounds
2022 Chevy Silverado 2500 towing capacity: 18,510 pounds
That is a difference of over 4,000 pounds. With 22,800 pounds of towing capacity, you can tow things like construction equipment, multi-car trailers, and so much more.
Technology Created With Your Interests in Mind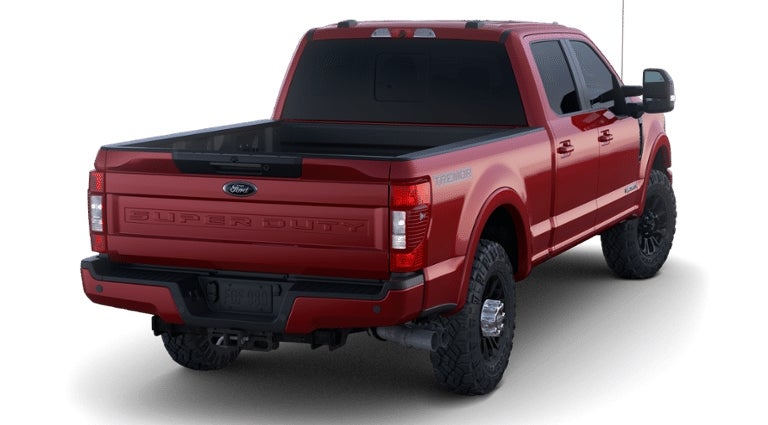 A series of advanced driver-assisting technologies come available for the 2022 F-250 and the 2022 Silverado 2500.
When pitted against one another, the F-250 begins to pull away, thanks to a few inclusions.
For instance, there's an Ultimate Trailer Tow Camera System with Pro Trailer Backup Assist™. It helps keep your attached trailer on the straight and narrow as you attempt to reverse it into a tight area, and it also offers a package of cameras all in one group of features.
Trailer Reverse Guidance also assists when trying to guide your trailer in reverse in the Ford. The system gives you a clear view of where the trailer is going, with helpful guidelines that turn as you shift the wheel.
While the Silverado 2500 has plenty of camera views you can choose from, it doesn't come in the same package as things like:
Pro Trailer Backup Assist™ 
Trailer Reverse Guidance
180- / 360-degree cameras
Customer-placed camera
Center high-mounted stop lamp camera
A Battle of Titans: Ford F-250 vs Chevy Silverado 2500
When looking at a pair of fierce competitors in the 2022 heavy-duty truck segment, the Ford F-250 outshines the Chevy Silverado 2500. If you want to test the Ford truck's worth near West Point, King William, or Williamsburg, VA, get in touch with West Point Ford, and we'll be happy to make that a reality.
Test drive the 2022 Ford F-250 today!