4.1 (46 Reviews)
A collection of Ford Ranger reviews have been developed by the devoted West Point Ford staff to give truck-lovers around West Point, King William, and Williamsburg a better feel for this desirable model. Each review dives into different specifications of the truck, with key inclusions such as performance, towing and payload, bed features, technology, and safety.
If you happen to be searching for a truck that can handle large tasks, head off the paved road, and keep you comfortable while doing so, you'll want to dive headfirst into our reviews after finishing this brief article!
Shop New Ford Ranger Inventory
Ford Ranger Engine Specs & Performance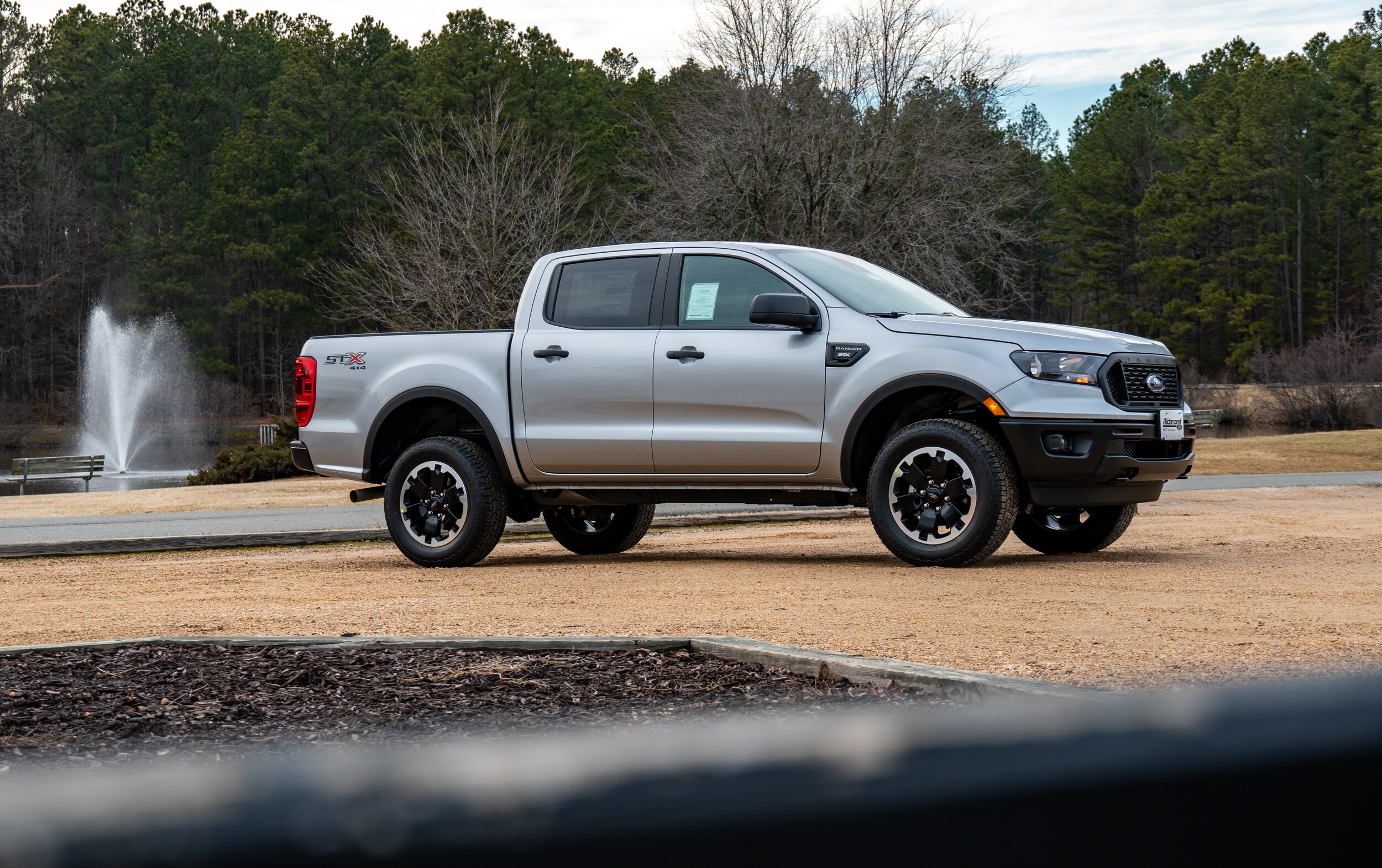 You won't be wanting for power, torque, or any characteristic of performance when you begin tackling jobs in the Ford Ranger. The sole engine has plenty of get-up and a number of other worthwhile features find their way onto the specifications page.
To start, you'll find a 2.3L 4-cylinder under the hood that boasts 270 horsepower and 310 lb-ft of torque. Efficiency is also favorable, measuring an EPA-estimated 21 city MPG/26 highway MPG.
From there, you'll find more worthwhile additions such as:
10-speed electronic automatic transmission
Direct-injection fuel system
Standard tow/haul transmission capability
Aluminum engine block and cylinder head material
Ford Ranger Towing Capacity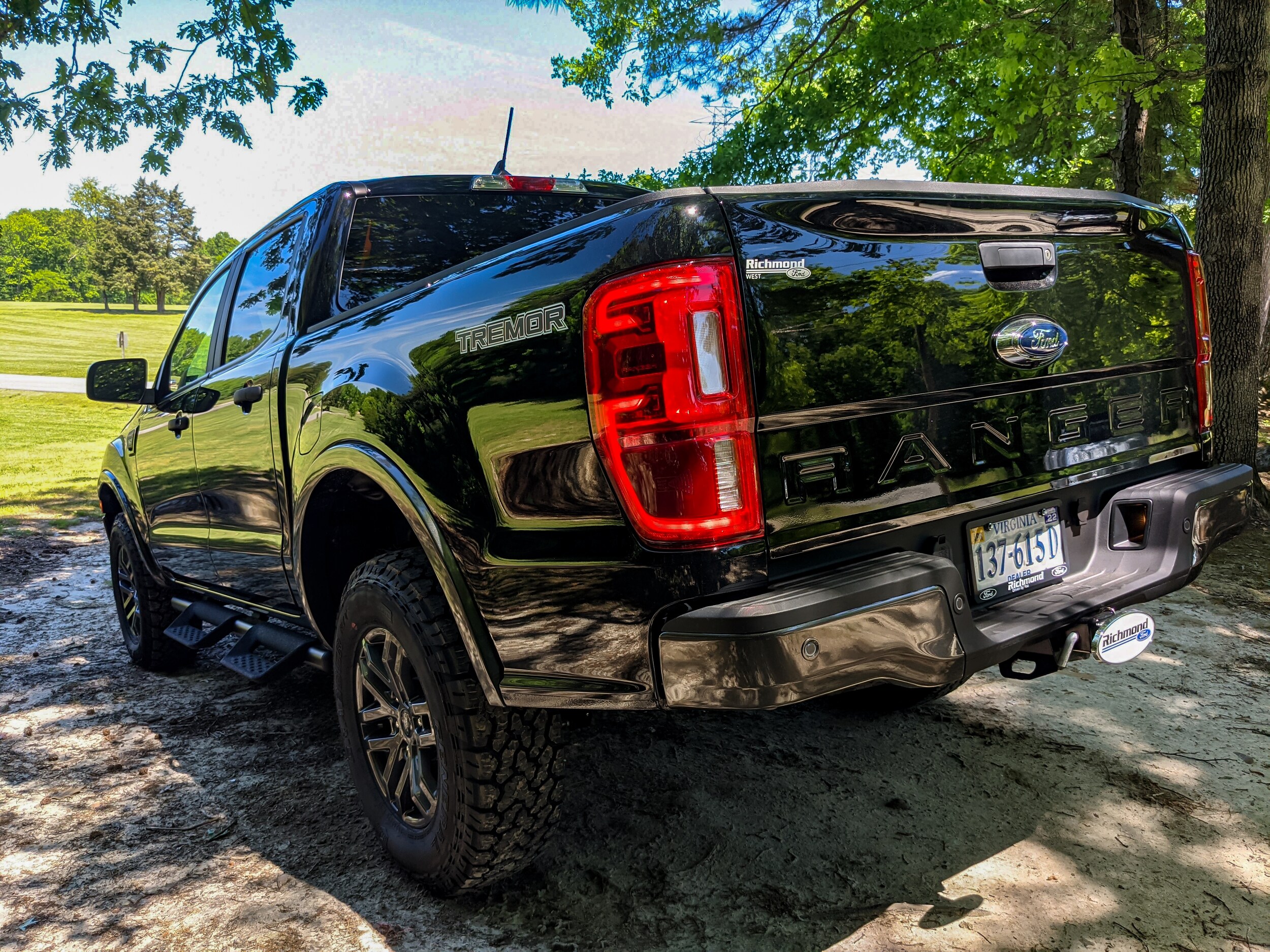 With performance that ranks among the top in the class segment, it isn't shocking to see the Ford Ranger flex an impressive output of towing capacity and payload.
For instance, if you're hoping to throw a range of supplies or cargo into the bed, you'll find that the truck handles it with ease thanks to 2,080 pounds of maximum payload. Hoping to bring a trailer along for a weekend camping trip? With a maximum capacity of 7,500 pounds, that's easy to do. A range of helpful exterior features will also make hooking the trailer up and determining its position while reversing simple.
And, if you want to go all-out, the Ford Ranger has a formidable gross vehicle weight rating of 12,500 pounds. That type of brutish strength is what makes the Ranger such a valued commodity for on-site construction workers or weekend project warriors.
Trim Levels, Interior Redesigns, & Overall Customization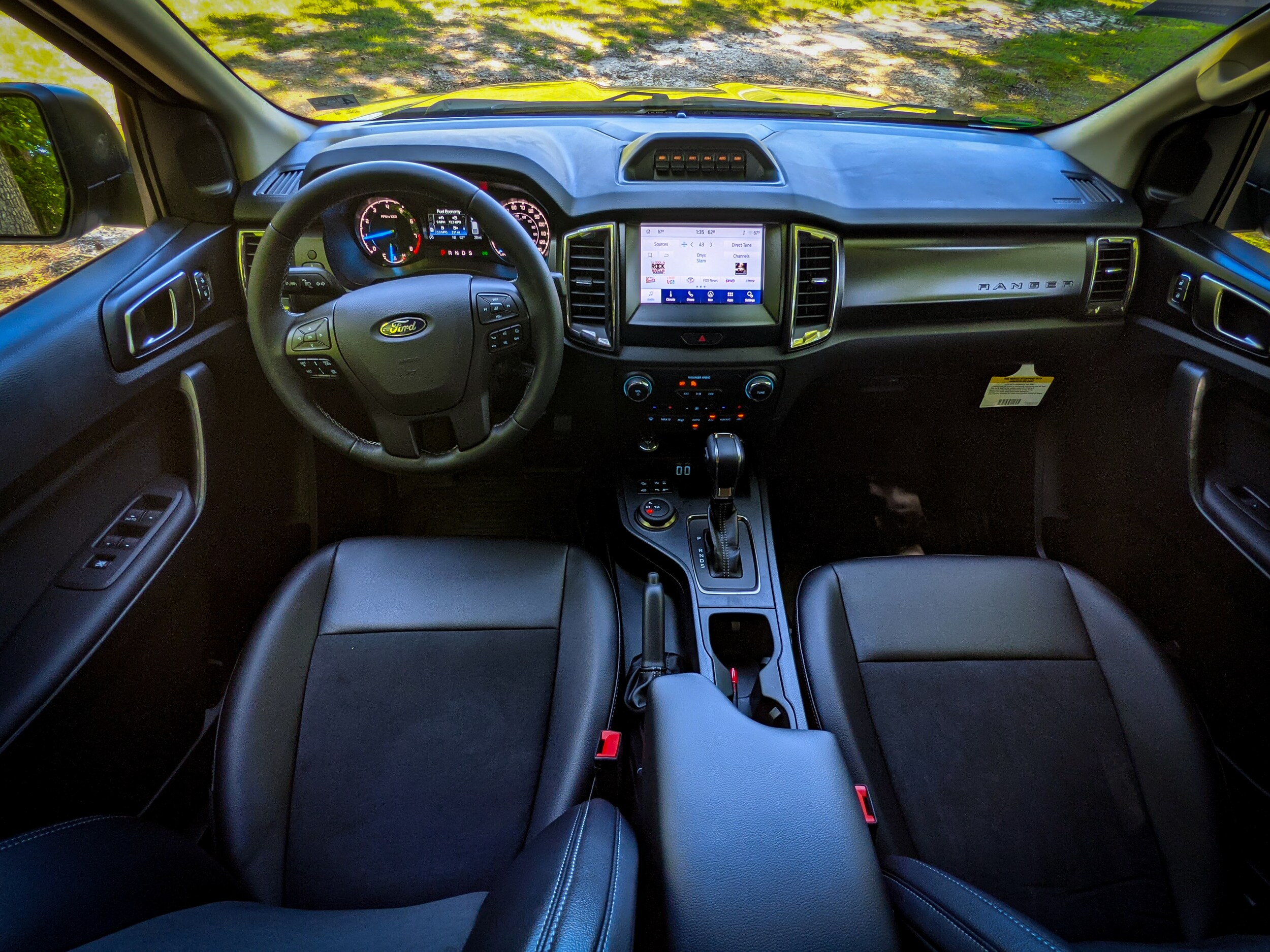 Ford wants to help ensure that you're driving off in the Ford Ranger that matches your many lifestyle needs. To help do this, you'll find that a number of customizable options are available to you.
First, the interior can be configured in any arrangement of high-end materials, providing you with a comfortable and luxurious cabin. From there, you'll notice a trio of trim levels. Each one retains core characteristics of the model yet flashes their own set of unique features. The trims include:
Review the Ford Ranger in Person
The reviews that have been created by West Point Ford give our friends in the nearby communities a chance to easily learn about the Ford Ranger. So, check them out before scheduling your test run around West Point, King William, and Williamsburg!